Pull yourself a log
Discover the camp
The Camp's Goals—Since 1958
The camp's main objective is to encourage young people in becoming more autonomous and rigorous in managing their diabetes, while offering a stimulating and fun environment. Opportunities for learning, sharing and exchanging are numerous, and young people realize that they are not alone in living with diabetes. A stay at Camp Carowanis is a great way to build valuable and lasting friendships that go beyond language, culture, or social status. Camp Carowanis also allows parents to take a break in complete confidence, and offers them a privileged place to meet and exchange with other parents.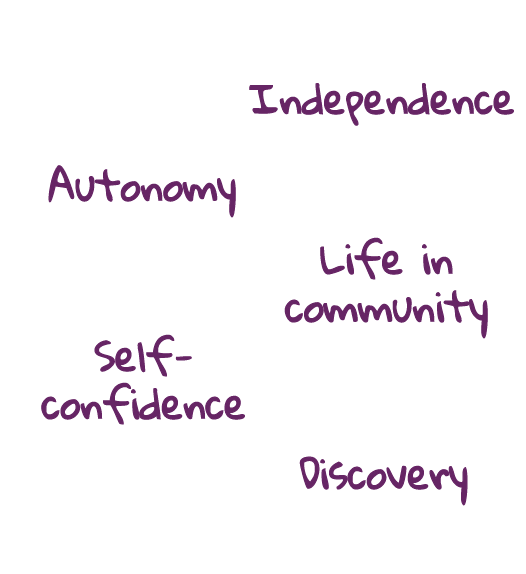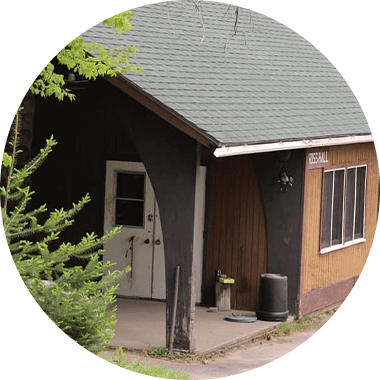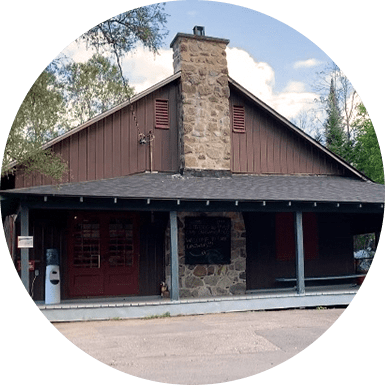 Indoor games, drama and dance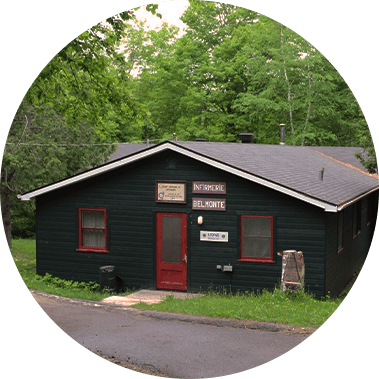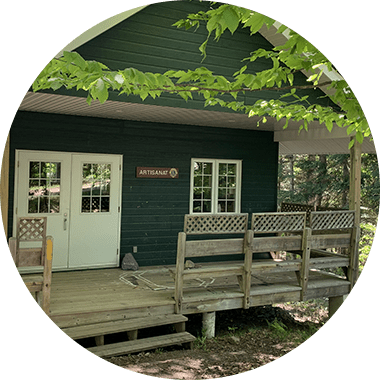 Our team of doctors, nurses and nutritionists oversees the daily use of dozens of insulin pumps, the administration of more than 400 insulin injections, the measurement of 700 blood glucose levels and the daily management of three meals and three snacks!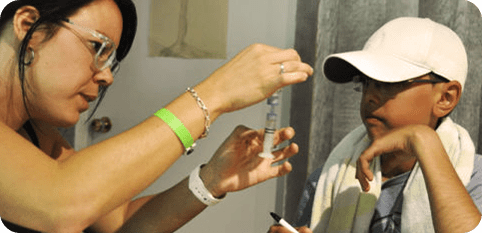 A 24-hour medical supervision
At Camp Carowanis, the campers' health is the priority of the staff. The on-site medical and nursing staff at Belmonte Infirmary provide diabetes-specific medical care for campers, day and night. Regardless of the insulin administration method, be it pump or injection, the use of a continuous or non-continuous blood glucose meter, our team is ready to help campers on their journey to self-reliance. Our team ensures a catered and personalized approach to each camper, allowing them to finish their stay with new knowledge and tools.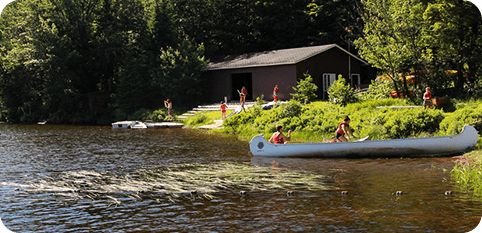 Located on the shores of Didi Lake, the camp provides the many options for water sports such as swimming, canoeing, kayaking, pedal boating, paddle boarding, or just hanging out with friends on the sandy beach. From sandcastles to volleyball games to long jump competitions, the beach is a must during a stay at our camp.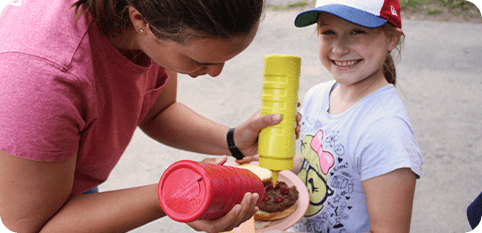 Having worked with a caterer for many years, the carbohydrates in all our foods are carefully measured, allowing for better blood glucose management. Developed and approved by a nutritionist specialized in Type 1 Diabetes, our menu includes a variety of options to accommodate as many people as possible, be it a vegetarian option or a gluten-free menu for campers with celiac disease. With the doctors, the team of nutrition students adjusts everyone's meal plans while teaching campers how to assess the carbohydrate contents of their plates. Cooking workshops are also provided to introduce campers to carbohydrate counting.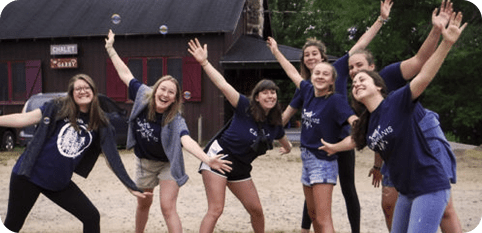 The trained and guided camp counselors ensure that each camper has an unforgettable stay in a healthy environment. Since most of the counselors are former campers, their commitment, dynamism and personal involvement give young campers tangible examples to take home of their elders living fully and peacefully with their diabetes.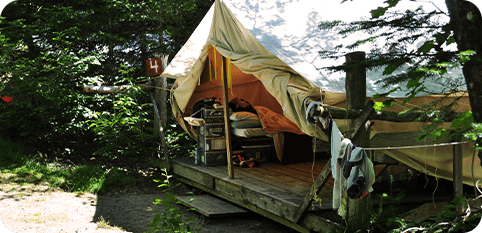 During their stay, campers sleep on beds inside tents set up on wooden platforms, with separate sections for girls and boys. In each section, a sanitary block with sinks, toilets and individual showers is near the tents.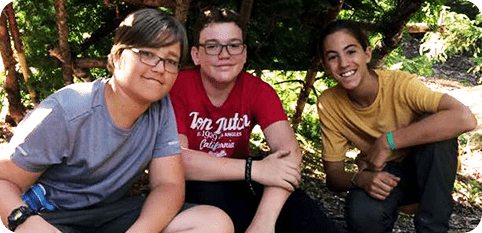 Many activities are also on the camp's program, with dedicated areas, including archery, field hockey, volleyball, basketball, tennis, flag soccer, camping and forest survival techniques, as well as cycling and canoe-camping excursions, offered to older group members.