Type 1 diabetes - alimentation
How to make the most of the sugaring-off season with our sweet little T1Ds?
Is it possible to allow our diabetic children to eat a sugar shack meal without causing a disaster?
For some, experience helps, the question does not even arise, we just count and … syrup at will! For others, the challenge can be a little scary, especially if you have a fixed carbohydrate plan at mealtime or if your child's diagnosis is recent!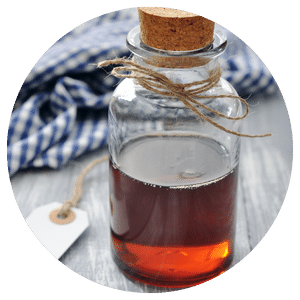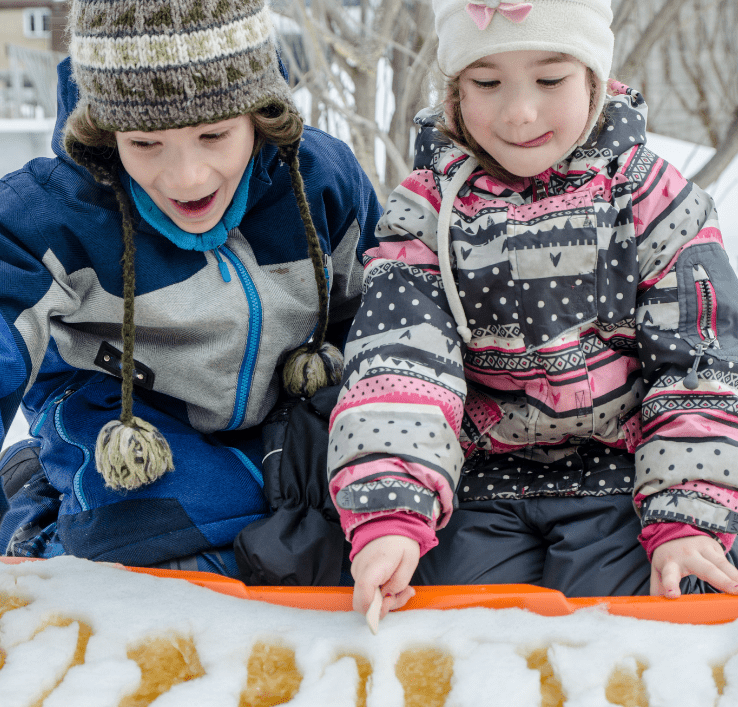 Fred offers some tips to make your visit to the sugar shack easier
A few tips to enjoy safely your day at the sugar shack
Here are a few practical tips to help you calculate carbohydrates and make the sugar shack experience with your young DT1 pleasant :
Some foods are less rich in carbohydrates (some contain almost none) such as omelets, marinades (pickles, onions), meats (roasts, ham, sausages, pork rinds). Let the child help himself to these dishes as he wants!
For sweeter foods, count for syrup about 13g of carbohydrates per tablespoon, while maple taffy contains 16g of carbohydrates per 1 tablespoon (20g).
Instead of allowing the child to take the syrup directly from the jar and pour it over the food, calculate a certain amount in a separate container, and then he can spread it over the food as he likes!
Plusieurs cabanes offrent du lait à volonté et, quand on mange des mets si sucrés et salés, on a soif! Prévoyez de l'eau ou de la liqueur diète (pour rendre cette journée encore plus spéciale !) afin que l'enfant puisse boire comme il le désire sans se sentir limité.
Certaines cabanes ont plusieurs services et quand on pense qu'on a terminé, la tarte au sucre arrive ! Demandez à la serveuse de vous dire ce qu'il y aura sur la carte afin de permettre à l'enfant de choisir.
Faites une recherche pour établir les glucides avant votre visite. Plusieurs cabanes à sucre affichent leur menu en ligne. Cela vous permettra de mieux évaluer dans le feu de l'action ! Je vous invite à visiter notre section Recettes et collations qui détaille le nombre de glucides de plusieurs aliments.
Si vous trouvez que votre enfant a une quantité très limitée en glucides au repas, vous pouvez discuter avec votre équipe afin de voir comment on peut ajuster l'insuline pour cette journée spéciale !
The sweet foods available in sugar shacks raise blood sugar levels very quickly. To make up for these little excesses, find a way to get moving !
It is important to allow the child to run in the sugar shack yard, organize games, take a walk in the forest to see the maple water Boilers.
Anyway, whether one is diabetic or not, after eating such a sweet meal, we all have energy to spend!
The main idea is to have fun
Also focus on the pleasure of the trip and not only on the meal! Going to the maple grove also means learning about how syrup is prepared, dancing with the chansonnier, taking a sleigh ride, walking in the forest or visiting the mini-farm! Accept that not everything is perfect! If your calculations are a little less accurate than you thought, you may be able to correct your blood sugar a few hours later! 
So, either at home or at the sugar shack, let's focus on the overall experience so that your child is satisfied with his day and feels exactly like every other child!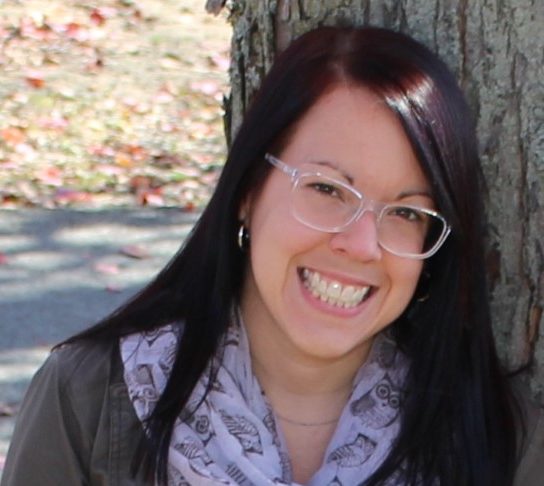 Source
By Andréane Vanasse
Aka Milimole at Camp Carowanis
Head nurse