It's Halloween...
candy please!
Halloween is fast approaching, and kids are eager to dress up and go around the neighborhood collecting candy and stuffing themselves?
For children with type 1 diabetes, it's time to choose from all the candy to keep their blood sugar levels in the target range.
You can help!
Fred is organizing a Halloween campaign
to set up several outreach programs.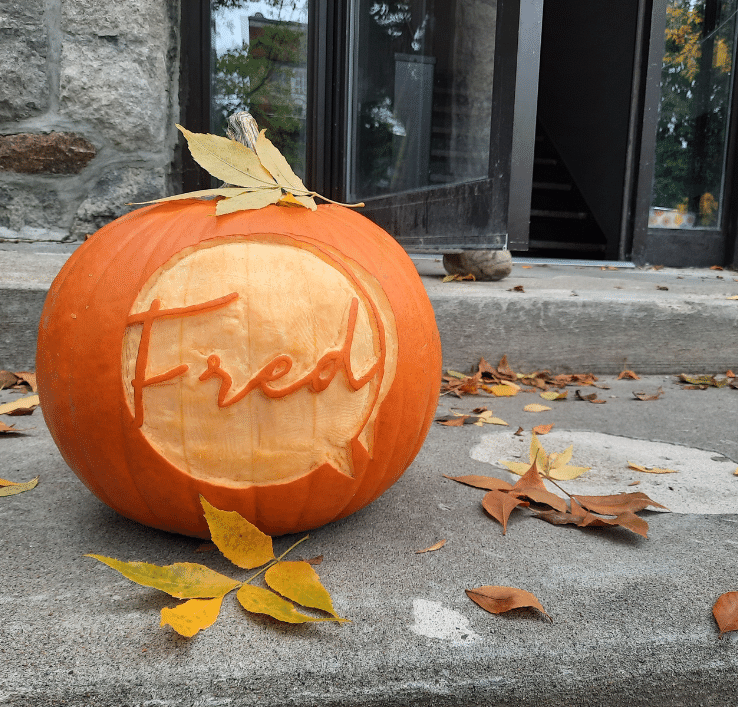 Money boxes - Trick or Treat
Halloween is fast approaching, and children are eager to go trick-or-treating.
But this holiday wouldn't be successful if it didn't allow all children to join hands and support each other in celebrating it.
Fred's Halloween money boxes are back!
To celebrate the occasion, Fred has gone all out.
Check out our new activity book designed to delight kids and their parents.
Glucoman, Fred's diabetic mascot, has several games for you and your family to play. You can have fun while learning how children with diabetes celebrate Halloween.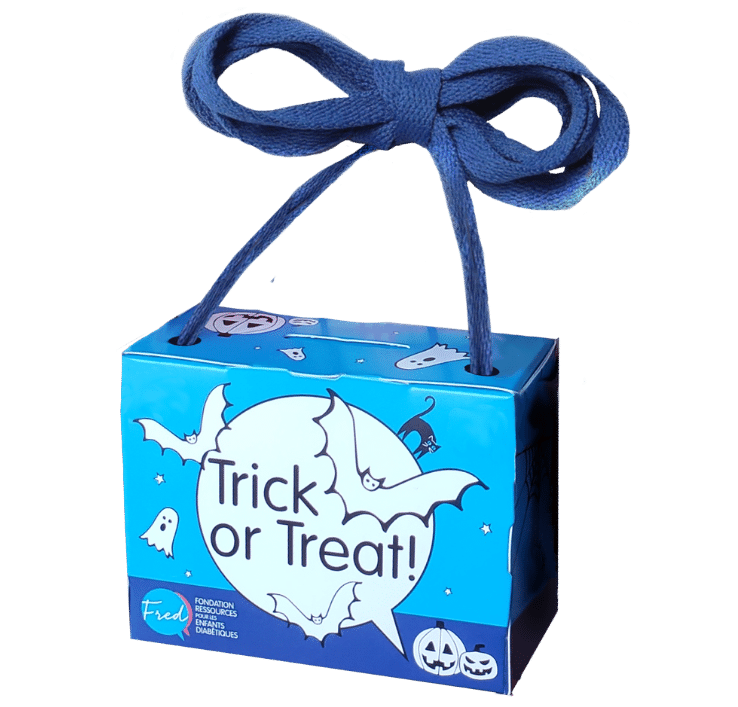 Immerse yourself in the world of our young DT1's and enjoy hours of fun with your kids.
Sign up by October 20 to receive a collection box in the mail that will allow your child to easily solicit donations without the hassle. All he or she will need to do is present money boxes to collect the donations and conserve energy to carry the candy!
Small money boxes with big ambitions
Dozens of schools across Quebec choose to support our cause on Halloween night. In fact, since Fred started the Halloween night fundraising movement, over $155,000 has been raised for the cause.
And every year, new schools follow suit thanks to the commitment of parents, friends, and school staff.
Would you like your child's school to take part in this great project?
Simply submit the letter and application form above to the principal or governing board of your child's school. You, the principal, or the person in charge can then send them to us.
By mail: 6855 de L'Épée Avenue, Suite 302, Montreal, Qc, H3N 2C7
By email: [email protected]
Your participation in this project can make all the difference for the hundreds of children who go to camp each year.
THANK YOU
Just received your Fred money boxes ?
Make it your own!
When you receive your Fred money boxes, invite your kids to color it in to personalize it. Assembly instructions are easy to follow:
Here are a few things you can do to make sure you have peace of mind on Halloween night.
Also, once you've finished collecting candy, here's a carbohydrate chart for several types of candy to help you calculate sugar intake and let your child enjoy a safe treat.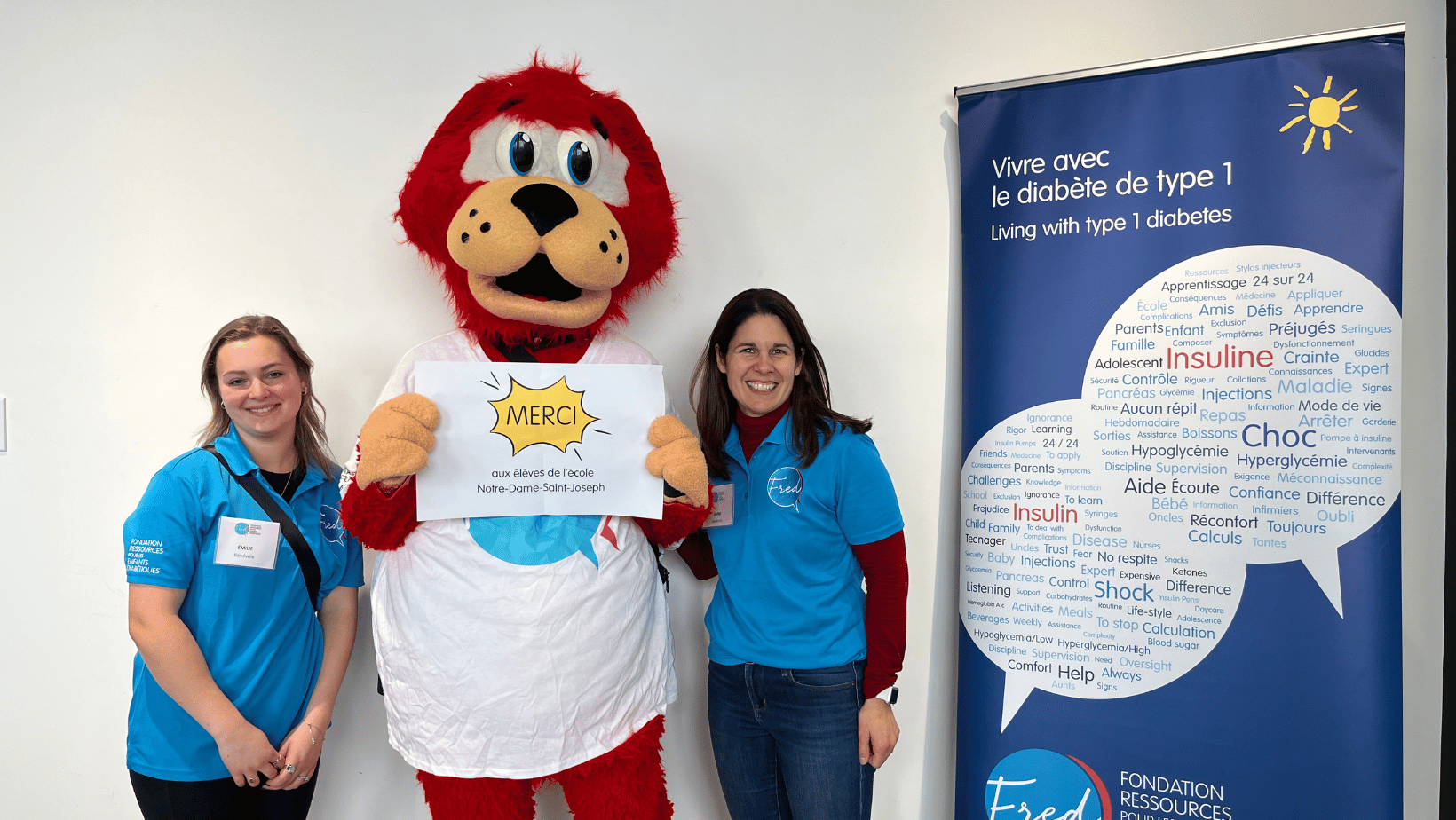 Thank you to Notre-Dame-Saint-Joseph school
2022