Scotiabank Charity
Challenge 2022
With an inclusive virtual formula!
Run for kids living with type 1 diabetes in the Scotiabank Charity Challenge!
The kick-off for the 2022 edition of the Scotia Challenge is given.
For the second year in a row, the Scotia Challenge offers an inclusive virtual formula that allows you to stay in shape and surpass yourself, despite the constraints, while supporting Fred.
The challenge will be as follows: Registration will be done on the Race Roster platform from January 26 2022.
The proposed distances for the 2022 event are as follows: 21km, 10km, 5km
1km – Children's race
21km, 10km and 5km – The Hat Trick
Take the challenge at the location of your choice

March 24 - April 24
Join a community of committed athletes at
Parc Jean flag on
April 23 and 24
and make a concrete gesture for young people with DT1!

1 Circuit Gilles Villeneuve, Montreal, QC H3C 1A9
The participant will have to cover the selected distance between Thursday March 24 and Sunday April 24, 2022. The challenge can be achieved by running in your neighborhood, in a park, on a trail that inspires you. We suggest that you form family bubble teams whether for practice or for challenge day.
When registering, select Fred from the charities. $5 will be donated to the foundation, automatically.
Create your fundraising campaign on the platform.
Ask your friends, colleagues, family and friends to support you in your efforts by contributing to your fundraiser.
When you are registered, you will receive the necessary to proudly identify yourself in the colors of Fred.
In addition, you will receive your training jersey and medal by mail.
Also follow our posts for training tips.
Thank you for supporting our children!
Get your running shoes!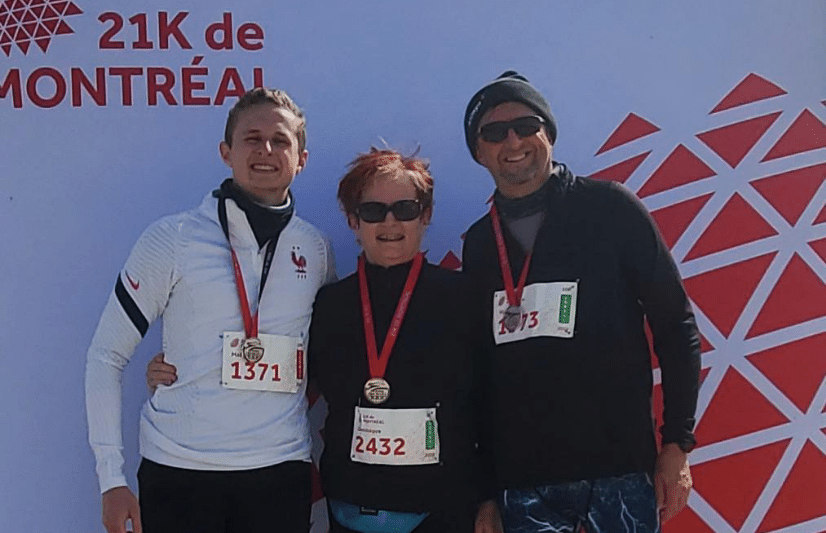 "Being a type 1 diabetic since the age of 7, I live with this autoimmune disease every day. Some, like me at the time, may see such a diagnosis as a burden. However today, after so many years, I consider it a discovery. This diagnosis led me to meet the people at FRED, without whom my life would be very different today. I grew up with FRED's support, both for me and for my parents. The people at FRED gave me confidence, supported me in my personal development and gave me opportunities that I never imagined possible. Today, it's my turn to give back to young people who go through the same journey as me.

»
Mathieu Lacasse, DT1 depuis l'âge de 7 ans.
La famille Lacasse a couru 10 km au Défi Scotia 2022