Testimonial of Andréane Vanasse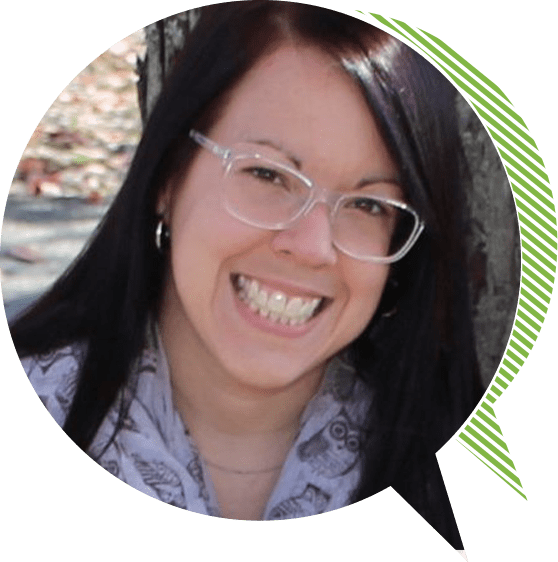 Diagnosed at 16 years old
I was sixteen when I was diagnosed. It was just a routine test, though. The news was difficult, but even more difficult for my parents. Learning that their grown daughter was sick. It wasn't easy and it was even worse when, five months later, my twin sister was diagnosed.
Having a pump was quite a privilege. Today, all children have access to it
I still remember my parents' efforts to get our first insulin pumps covered by our private insurance. This was in 2005. The Régie did not yet cover pumps. Having a pump was quite a privilege. Today, this program is already celebrating its 10th anniversary. It's incredible how far we've come to improve the daily lives of diabetics, and how much technology has evolved.
Spokesperson for the Outaouais Hospital Foundation
At the age of 16, I was completely independent for my care, but already in the months following my diagnosis, I wanted to help other young people living with the disease.


Quickly, the opportunities to help came thick and fast: the creation of a website that told my story, the possibility of volunteering for the Diabetes Society of the Outaouais, the organization of activities for children (Christmas party, Halloween party, conference evening), the possibility of being a spokesperson for a fundraising campaign for my hospital. These activities allowed me to meet many families living with diabetes, but also to feel involved in the cause.
I wanted to become a teacher. I became a nurse
When you are diagnosed at sixteen, it changes your life. For me, before I was diagnosed, I thought I would be a teacher. But by the time I was ready to make my career choice, my perspective was changing. I realized that I wanted to be a nurse, that this profession would allow me to help, to care for children, to make a difference in their lives!


Type 1 diabetes made me realize that I wanted to give back the support I had. I felt so strongly that the nurses at the hospital had made a difference during my hospitalization and follow-ups. This school career became a given for me and my biggest dream was to be a nurse for children affected by diabetes. That's how I discovered Fred.

I discovered Fred while attending the Professional Symposium
This was in 2007. I was attending the 1st Symposium of Pediatric Diabetes Professionals at the time. It was there that I discovered a foundation that gives a voice to children and families, that works for their well-being. It was also there that I was told about becoming a nurse for Camp Carowanis.
I felt in love with the camp
Speaking of the camp, when I was approached by them to work with the youth, I was really hesitant. I had a hard time imagining myself living outdoors… a city girl! I let myself be convinced to do a trial run, my first time, for two weeks.


And then I fell in love.
With the camp. With the children.


I didn't want to go back. I have spent every summer there since then and I feel so happy when I see all these young people who arrived a little shy, and who leave at the end of their stay with a big smile.

I have already spent 14 summers at the camp and now I also work in a diabetes clinic. Many will say that I can check off my bucket list this dream I had since I was 16 years old. It's true!


I know today that taking care of children and helping them get better is one thing, but I also learned that I could, without even making an effort, without even realizing it, have an influence and be a positive example in their lives. The unique bond that we have, diabetes, is a bond that I had long underestimated. It was the testimonies of young people and their parents that helped me understand that I have something that all other health professionals don't: it's sharing their illness, their reality, understanding them for real!

I have a lot of projects for these families. I have so many things I want to do to make them feel better. Sometimes, I feel like I will never have the time to do everything I want!
Life with type 1 diabetes can definitely be challenging.


There are times when I feel so good and there are times, let's say, that are not so easy.


But it has brought so many positive things into my life. I know, now, that I have a good capacity for resilience. I have also learned that I can make a difference in the lives of others, that I can give hope to children, to parents, simply by showing them that you can live normally with diabetes, as long as you manage it rigorously.


Finally, despite the challenges that this condition requires, I feel good. There are many things I would not have done if I did not have diabetes, many people I would not have met. Still, diabetes has put a lot of positives in my life.
At Fred's, we are inspired by the strength and resilience of our type 1 diabetic youth who share their stories and adventures with us. These young people inspire us to work towards a brighter future for all those living with type 1 diabetes. That's why we are dedicated to supporting and advocating for our t1d youth through our foundation. We invite you to join us in this mission by making a donation and getting involved in our efforts to empower and support our t1d youth. 
Together, we can make a difference in the lives of these amazing individuals.